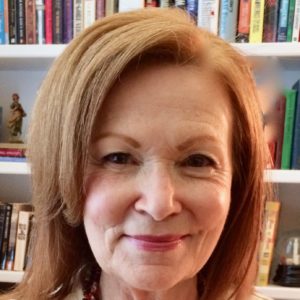 Dr. Amanda Batson, education architect and consultant, founded ADB Partners in 2004 specializing in Education on Demand.  A major focus is quality hybrid learning and helping organizations achieve dynamic balance between face-to-face (f2f) and online experiences.  Her consultant services include organizational planning, education design, speaking, research, writing, and facilitation of both in-person and virtual events, communities and courses.
Before launching ADB Partners, Amanda was President & COO of the Texas Cable & Telecommunications Association (501c6).  She also has been executive director of the Texas Association for the Gifted and Talented (501c3).
She is a former Director of Curriculum for the Austin, Texas, Independent School District; a large urban school system with more than 100 campuses, 77,000 pupils and 10,000 employees.  Earlier she served as an Assistant Superintendent in the Round Rock, Texas, Independent School District, a growing suburban system.
Amanda is active in professional development and maintains interests in advocacy and public policy initiatives. She has been responsible for conferences for some 5,000 attendees as well as exhibitions involving more than 150 companies and 200,000 square feet of floor space.  She maintains memberships in various professional organizations including ASAE the Center for Association Leadership; ASTD — American Society for Training & Development; The eLearning Guild.
Amanda holds a master's degree and a doctorate from The University of Texas at Austin and New Mexico State University, respectively.  She has worked with public and private schools, institutions of higher education, regional education service centers, and national and international associations.  She is married to Douglas A. Batson; they have a daughter who resides in Boston and a son in the greater Dallas area. Reading, walking, hiking — especially the high country — and spending time with her family provide Amanda with some of her greatest escapes.
ADB Partners believes Learning is for Everyone™ and this philosophy flows through Amanda's life.