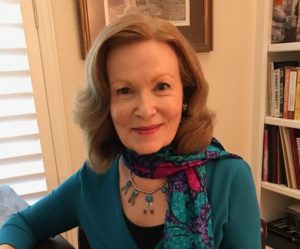 Dr. Amanda Batson, education architect and consultant, founded ADB Partners in 2004.  Education is Amanda's passion and learning is her mantra.  She has been committed to quality professional development for more than 30 years.  Now she is devoted to ensuring quality online professional education and best practice instructional design for in-person and virtual learning.
Her expertise includes education & eLearning design and development, speaking, research, writing, and facilitation of learning experiences, communities and courses.
Amanda has designed, developed, and presented numerous webinars.  ADB Partners produced a ten-part series, Unified Learning Design Studio, in conjunction with iCohere.   As part of the webinar series, Amanda designed and published tools for implementing unified learning.  Highlights from her consulting brief include curriculum handbook writing and publication, instructor training design and delivery, video production, online course design and development, organizational strategic analyses and recommendations for online learning, and production of an Education on Demand (EOD) cable channel.
ADB Partners client list includes international, national, and state associations.
Amanda holds a master's degree and a doctorate from The University of Texas at Austin and New Mexico State University, respectively. She also is a Certified Virtual Events Producer (CVEP).
Before launching ADB Partners, Amanda served as the executive leader for two associations.  She held administrative posts in large urban and suburban school systems.  She implemented a state-level training program across five geographic regions.  She has taught online courses and served as an adjunct professor.
Reading, walking, hiking — especially the high country — and spending time with her family provide Amanda with some of her greatest escapes.
ADB Partners believes Learning is for Everyone™ and this philosophy flows through Amanda's life.