There has been a flurry of conversation about education in the United States.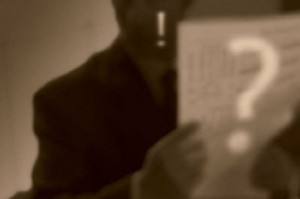 MSNBC News launched Education Nation, an interactive conference with continuing media reports, has focused on various facets:  teachers, community colleges, school lunches and health, paying for education.  As mentioned in my post by the same title Education Nation, NBC News is committed to this coverage for the long haul.   Is our nation  committed beyond rhetoric?
Waiting for "Superman" is now showing in selected theatres.  According to reviews, the Davis Guggenheim film hinges on tough choices especially related to charter schools.   There are tough choices every day in public, charter, private schools across America.
Writers have opined regarding education.  Gail Collins wrote "Waiting for Somebody" .   Many ideas were spot on.   I applaud her comments regarding charter school announcements of student selection.  A live lottery with more six-year olds present who are losers rather than winners is not best practice.   Many aspects of life, however,  are like a charter school lottery – who chooses their parents or the country of their birth?   Nevertheless Collins' suggestion to communicate selections in other ways is well-founded.  Of course, these matters encompass much more than school enrollment.
As the saying goes, "talk is cheap" and certainly talk doesn't automatically translate into action.  There are thousands of studies and analyses of education practices, successes and failures.   Organizations and groups advocate their particular sets of solutions.
To convert education conversation into action, we need an Education Blueprint based on solid education architecture We need a national facilitator tapping into the myriad of best practices and successful solutions.  The Blueprint must be dynamic, sustainable and flexible.  To meet the needs of individuals, communities of all sizes, states and nations, these qualities are non-negotiable.  We need a major non-governmental entity to step to the plate.
The Bill & Melinda Gates Foundation?  MacArthur Foundation?  A university?
Our nation and world need a visionary organization to transform the conversation into action.  We must create a cohesive set of designs that can be built wherever and whenever quality learning is required.
Who will take the lead?